contact information
University of Wisconsin–Madison
310 Hiram Smith Hall (map)
1545 Observatory Drive
Madison, WI 53706-1215
(v) +1.608.262.1614
(f) +1.608.265.3042
scheufele at wisc.edu
dscheufele at morgridge.org

social media:
Twitter
LinkedIn
curriculum vitae
Complete CV in portable document format
For more information, see Google Scholar, Microsoft Academic, and ORCID.
office hours
During the academic year, click here to schedule an appointment.
what's new
(Click here for recent media coverage.)
April 28, 2022: Elected member, American Academy of Arts and Science
March 31, 2022: Addressing inaccurate and misleading information about biological threats through scientific collaboration and communication in Southeast Asia; new NASEM report co-chaired with Abhi Veerakumarasivam
February 10, 2022: How can science (communication) overcome its own silos and the distortions of algorithmically-curated information ecologies? Dominique Brossard's and my thoughts in Science magazine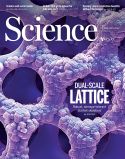 December 13, 2021: Instinctual reactions among scientific and policy communities to a perceived misinformation problem are guided more by good intentions than solid social scientific evidence; new article available open access in JARMAC with Nicky Krause and Isabelle Freiling
October 14, 2021: What we know (and don't know) about the problem of science misinformation and the efficacy of practical, scalable solutions; panel conversation with La Fundación Española para la Ciencia y Tecnología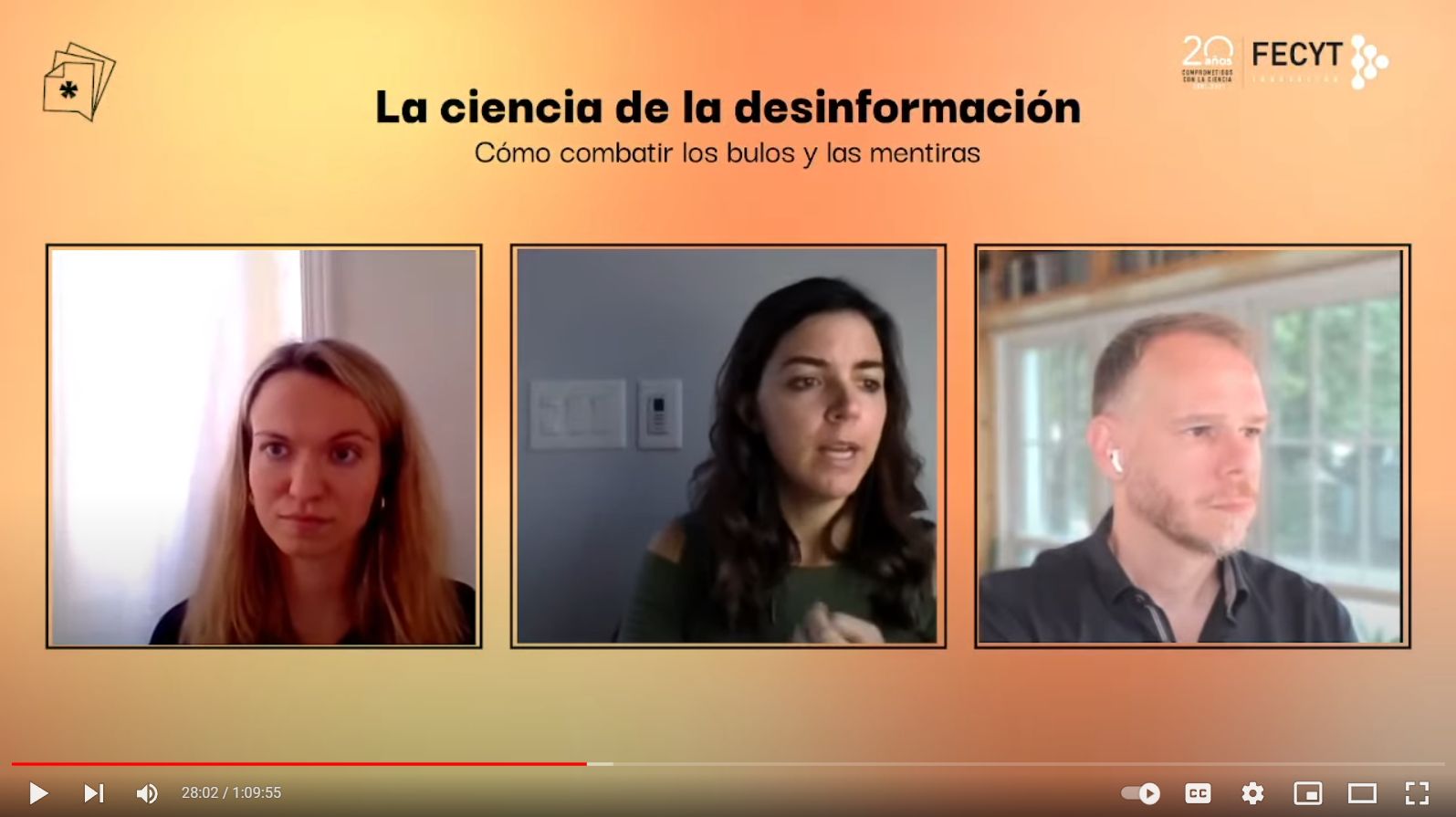 September 3, 2021: Open Science's surprising unscientific approach to making science more reliable and why it matters especially for the communication discipline; new piece with Isabelle Freiling et al. in Journal of Communication
August 2, 2021: How politics can feed anti-Facebook et al. sentiment and exacerbate perceived news bias ... on both sides of the political aisle; new study with Mikhaila Calice et al. in New Media & Society

June 24, 2021: The "infodemic" infodemic; what we're getting wrong about misinformation and science communication; short impulse talk for ALLEA Future of SciComm conference

June 17, 2021: Why science's search for public pathologies is unhealthy, unhelpful, and ultimately unscientific; an argument against interventionist science communication with Nicky Krause et al. in the American Scientist

May 19, 2021: From CRISPR to COVID: Communicating science in an age of moral dilemmas, uncertain science, and polarized politics; talk at the Roslin Institute, University of Edinburgh, UK (virtual)
April 30, 2021: What we know about effective public engagement on
CRISPR and beyond; new article in PNAS with Nicky Krause et al.

April 22, 2021: New article with Isabelle Freiling et al. in New Media & Society on Believing and sharing (mis)information during COVID-19
April 16, 2021: Keynote, Huang Fellows symposium on The Struggle between fact and fiction, Duke University
April 9, 2021: New colloquium issue of PNAS on Misinformation about science in the public sphere, co-edited with Andy Hoffman, Liz Neeley, and Czerne Reid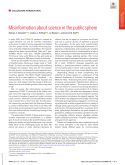 April 8, 2021: New instruments, paradigms, and information ecologies:
The (ongoing) growing pains of our discipline; keynote, Dach 21, Zurich (virtual)